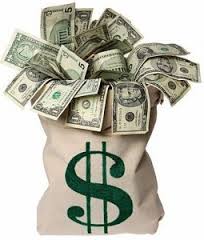 Home selling tips that will help sell your home fast and for more money! Follow these tips when selling your home in this real estate market. Home staging provides homes with a greater appeal; they sell faster and for more money.
• Should you hire a Realtor, yes? Not hiring a professional real estate agent to sell your home could cost you big time in money and liability. Real estate agents have access to a plethora of marketing techniques to aid in selling your home fast. When selling your home you will need lenders appraisers and attorneys to get to the closing table. Your real estate can connect you with these professionals.
• Pricing your home too high is one of the biggest mistakes that sellers can make. Preparing and pricing your home for a competitive market is key! When you upgrade your landscaping and kitchen cabinets that will not increase the home's value. However, it will make your home more attractive to buyers. Your home is worth what the market says its worth. Your Realtor can help you establish a listing price when selling your home. They do this by analyzing the homes that have sold in your area. You may want to get an appraisal from a licensed real estate appraiser before placing your home up for sale.
Home Selling Tips #3, Hire a Professional to Stage Your Home
• Home appeal and staging your home to sell is huge in getting your home sold fast. Do not put your home on the market before it is ready. You should view your home from the street; walk through it as if it were your first time. Is your home in good shape and appealing to you? If the answer is no there is a good chance you may miss that one right buyer. You should make as many of the minor home repairs in the beginning as you can. Most buyers will conduct a home inspection and ask for home repairs.
Real Estate Marketing
• Marketing is huge when selling your home. The odds are low that your home will sell by just sticking a sign in your yard and printing up a flyer. The typical homeowner just does not have the knowledge in selling a home. Furthermore, they lack the expertise in writing and negotiating a contract. Realtors take many courses to enhance their trade and knowledge in real estate sales. (When you list with me, your home will go out to more than thousand websites).
• Home selling tips #5, try not to be emotional when selling your home. You have an attachment to your home; you have been here for many years, the kids grew up here. A new buyer has not created any memories here yet, so they will not share your perspective. When a potential buyer submits an offer to buy your home, do not let your emotions get in the way.
The job of the real estate agent representing the buyer is to get the best deal possible for the buyer. Many times the initial offer will be lower as they are testing the waters. In this market of low inventory and multiple offers, smart buyers will not do that. Your options as the seller is to accept their offer, counter, or reject their offer. Remember to control your emotions and not let them get the best of you. Moreover, this is where your Realtor helps guide you to make the best possible decision.
All Real Estate Agents Aren't Created Equal!
• Do your research when hiring a real estate professional to sell your home. Hiring a professional Realtor with experience is necessary. Most Realtors and real estate agents are not all on the same level of knowledge and experience. Be careful about hiring a brand new agent, and if you do, make sure they have a mentor guiding them. Be careful about hiring a part-time agent who has another job. Ask the agent to produce references and give you an idea of how many sold homes they can claim in their career. Also, be sure to view their marketing campaign.
These home selling tips will help to sell your home for the highest amount of money in the shortest amount of time. If you are selling your home yourself, you could be losing valuable time if you are in a hurry to move. If you chose to hire a Realtor, yes, you will pay a commission. It is worth hiring a real estate agent to sell your home, as you will gain their expertise and home selling tips.
Your real estate agent will market your home and negotiate all offers on your behalf. Your Realtor will coordinate with the other agent on all issues relating to the sale and close of your home. In the end, remember this is a business deal! For more information and home selling tips, please contact me, Chuck Tanner!