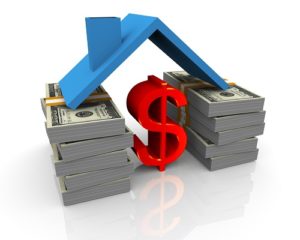 Homes to sell, preparing and pricing for a competitive market. Repeatedly I have seen many eager sellers over-price their homes when trying to sell. They want to play the market and see if they can snag a higher offer than what the market says the home is worth. Does any of this sound familiar? "I'm in no hurry to sell? It's easier to lower the price than it is to raise it"
Pricing Homes to Sell Gets You Moving Quicker!
Over priced homes sit on the market month after month without any meaningful offers. When enough times goes by without any showings the seller is not happy and wants to fire the current Realtor. This happens quite often!
Mr. and Mrs. Seller hire Realtor #2 and guess what the first thing they do is? They lower the price where it should have been from the beginning. The market dictates what a home is worth. Granite counter tops and immaculate landscape will help your home sell faster. It will not make your home appraise for more money…sorry! You will only get two percent of prospective buyers who will look at your home when it is over-priced by 10% or more. Sixty percent of prospective home buyers will view a home priced at fair market value.
Listen to Your Real Estate Agent
Statistics show that a home gets the most attention in the first 30 days.
Your home will generate the most interest when it is first listed.
If your home value is correct from the beginning, you will receive a higher level of interest.
This could lead to more activity and many offers.
Many offers can translate into a higher offer than what you were asking.
Most of the time the sales price will decrease the longer your home stays on the market.
Time on the market works against you.
Your Real Estate Professional Can Help You Price Your Home!
Something to consider when pricing homes to sell. The lender or bank will only loan on the fair market value. If a home is for sale at $400,000 and a buyer offers $400,000, it will be subject to the appraised value. The lender will then conduct their own appraisal. If the appraisal comes in at $375,000, that is all the lender will loan the buyer to buy your home. Now your options are, 1) Ask the buyer to pay the extra twenty five thousand out of pocket. Most of the time this does not happen. 2) You may lower the sales price to $375,000 and go to closing or 3) You may reject the appraisal and keep it on the market?
When pricing homes to sell it is wise to consider the competition in your market. Why is Mr. or Mrs. Buyer going to choose your home over the competition? If you are over-priced I doubt they will. For more home selling tips and home maintenance tips when selling your home contact Chuck Tanner. I will help you get the most money for your home!