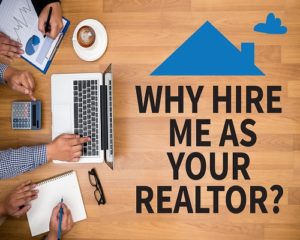 Why you should hire a Realtor when buying or selling your next home. What is a Realtor and what are some benefits of using a Realtor? A Realtor is a real estate agent but not all real estate agents are Realtors. Realtors are members of their local real estate board. All boards belong to the National Association of Realtors with over 1 million members. How can you differentiate between a Realtor and a non-Realtor? Both groups are licensed real estate agents. The word Realtor is exclusive only to Realtors. Non-Realtors may not use the word Realtor in any form.
8 Reasons why you should hire a Realtor
Realtors pledge to follow a strict code of ethics as part of their membership in The National Association of Realtors. This is a way to hold the real estate industry to the highest standards. (Non-Realtors do not have to abide by the same code of ethics.)
 Realtors stay on the cutting edge by attending classes offered by their respective boards. (Non-Realtors may seek out the same training if they so choose.)
When selling your house a Realtor has access to current market information. This information will aide you the seller in pricing and marketing your home. Your Realtor can market your home with a whole host of strategies in their arsenal.
Most Realtors are good at qualifying buyers before bringing them to tour your home.
Other benefits of using a Realtor is they will help negotiate a better deal for the seller. Realtors will coordinate showings, communicate with prospective buyers and others involved in this process.
A Realtor can guide you the buyer in your search for a knowledgeable, qualified lender.
Your Realtor can help view and screen properties. This may help prevent the buyer from falling in love with homes that are not available.
When home buying a Realtor can help negotiate a great offer helping the buyer buy the home for less money. Your Realtor will help guide the buyer from searching for a home to the closing table.
Realtors Set a Higher Standard
Whether selling your home or home buying your Realtor owes you a Fiduciary responsibility. Realtors are bound to look out for your best interests according to the National Association of Realtors. Your realtor can provide information on how to file your
homestead exemption
to save you money after closing.  I could go on and on with all the many reasons
why you should hire a Realtor
. There are many benefits of using a Realtor. The list is long of all the tasks that Realtors actually perform during the course of a transaction. So partner with one of these real estate professionals in your quest to buy or sell a home. Reach out to Chuck Tanner or your local Realtor today!