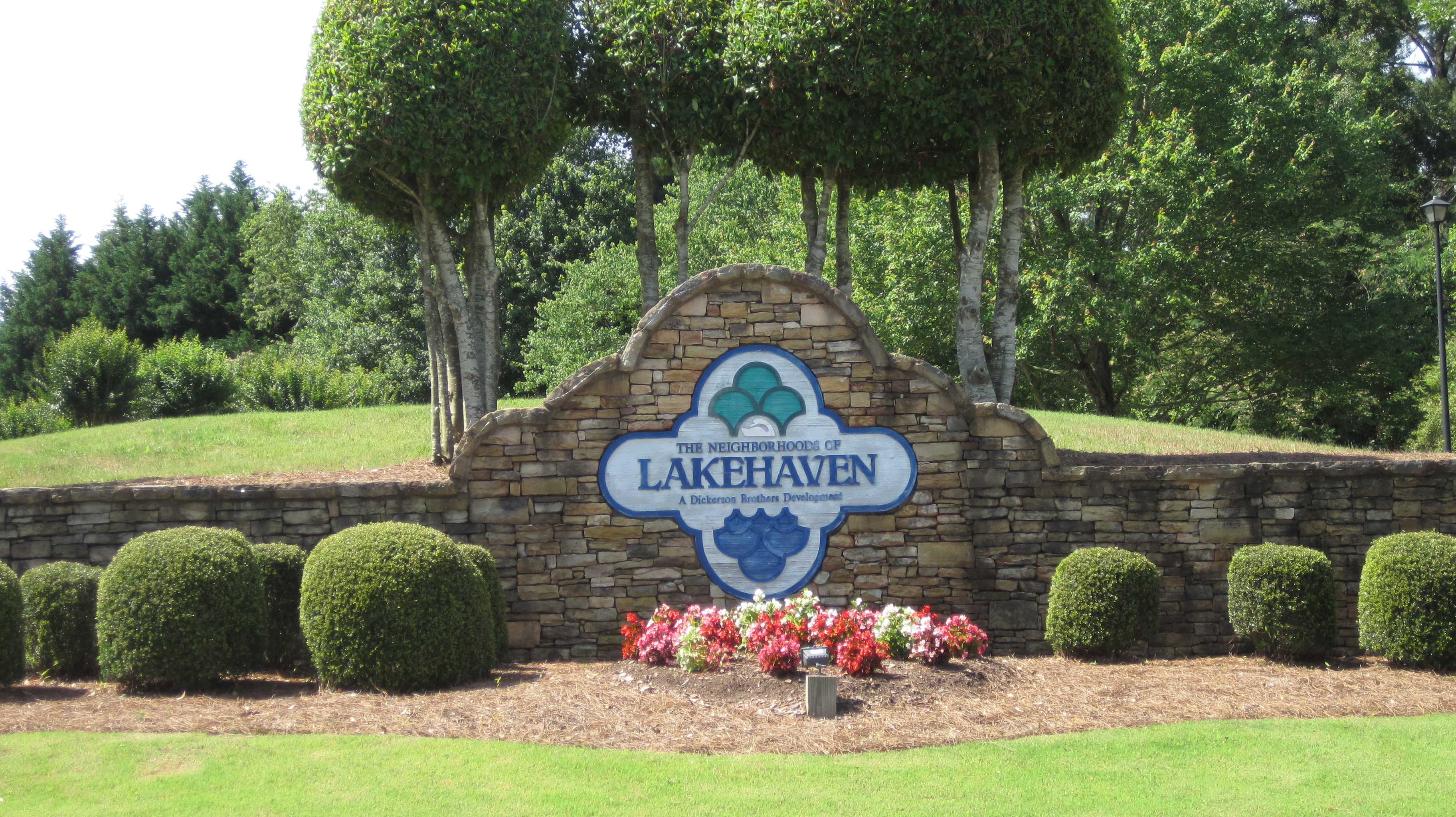 Lakehaven McDonough GA
Lakehaven subdivision in Henry County. Find the most current and up to date homes for sale in the Lakehaven subdivision here on this site. Lakehaven is a vibrant, well-established and maintained subdivision that is golf cart friendly.
The beautiful trees will not escape you as you ride through the Lakehaven subdivision. You get a feel for community and pride of ownership with all the well-maintained homes. Lakehaven subdivision is the place to be during special occasions such as Halloween. The homeowners decorate their homes so they may entertain kids who are out trick-or-treating.
All Lakehaven Listings for Sale Here
Lakehaven Amenities
If tennis is your game, the resurfaced courts await you. In addition, there two pools at different locations for you to enjoy when the weather is warm of course. The school system servicing the Lakehaven subdivision is one of the best in Henry County. According to Schooldigger, Union Grove High school places 57th out of 435 high schools in GA.
As of January 1, 2018, ten homes have sold in the Lakehaven subdivision. The average sales price of those Lakehaven homes for sale in McDonough GA was $282,660. Currently, there are four homes for sale ranging from $294,900 to $474,900. It is clear that values are on the way back up for real estate listings. The problem that we are facing now is low inventory.
Driving Directions
Lakehaven subdivision is south of Atlanta in Henry County. Directions to Lakehaven subdivision. Traveling south on I75 get off at (exit 224) Eagles Landing Parkway. Turn left and go approximately two and half miles then turn right onto GA-42 at the Chevron. Go 2.1 miles then turn left onto Campground Rd. Travel 1.4 miles then turn right onto Lakehaven Parkway. Please contact me, Chuck Tanner, when you are looking for Lakehaven homes for sale in McDonough GA.
There are three entrances into the Lakehaven subdivision. The first entrance is East Lakehaven Parkway off of Campground Road. The second entrance is off of highway 42 onto West Lakehaven Boulevard. The third entrance is East Lakehaven Way off of highway 155. The central hub/circle of Lakehaven is Lakeforest lane.