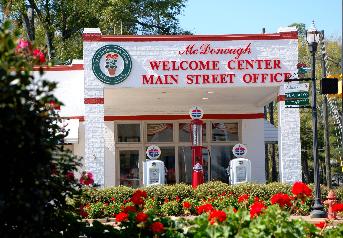 Homes for Sale McDonough GA
Search all homes for sale Mcdonough GA just south of Atlanta in Henry county. These real estate listings including photos are more up to date than most websites and in real-time. If it is for sale and listed in the Georgia MLS, you will find it here. This site refreshes every ten minutes or so. Search Homes in the Ola school district, Union Grove school district or any of the other Henry County school districts. I have put together a small list of some of the other homes for sale McDonough GA communities.
Search all Active McDonough Real Estate Here
Homes for sale McDonough GA under $200,000
McDonough GA Homes for Sale from $201,000 to $300,000
Homes for Sale from $301,000 to $400,000
McDonough GA Homes from $401,000 to $500,000
Homes for Sale from $501,000 and Up!
More About McDonough Georgia
Located in Henry County, McDonough Georgia is home to about 23,000 residents and is the county seat. It's home to several unincorporated communities including Blacksville, Flippin, Kelleytown, and Ola, all popular places to call home.
Named after a naval officer Thomas McDonough, the town was founded in 1823 around a traditional town square design. Due to its age, there are two historic districts and several buildings downtown are listed on the National Register of Historic Places. We even boast our own historical tour starting just west of the city at Nash Farm. Our County courthouse is one of our famous historical buildings and is the centerpiece of downtown. This Romanesque style courthouse was built in 1897 by one of Georgia's most prolific architects. Our old-fashioned charm and relaxed pace make McDonough a great place to call home.
McDonough is big on hospitality and tourism with lots of options for dining, shopping, hospitality, and playing. Residents enjoy several annual events such as the Geranium Festival, Haunted History Tours, and our famous Christmas Extravaganza. McDonough is considered a town for all seasons.
Schools:
McDonough is part of the Henry County school district for grades preschool through 12th. The district has 28 elementary schools, 9 middle schools, and 10 high schools. Within the city limits is the Wesley Lakes elementary school, the Henry County middle school, Walnut Creek Elementary school, the Excel Academy for grades 6 through 12, and the Henry County high school. Further out from the city limits is the Timber Ridge Elementary school, rated as one of the best in the areas, the Ola Elementary school, the East Lake elementary school, and the Hickory Flat elementary school. The Ola middle school is the highest-ranking middle school followed by Union Grove middle school. The Union Grove high school also rates one of the highest in the district. There are about 16 students per teacher in McDonough.
Relocate to McDonough
If you're relocating to McDonough you'll be happy to know that most residents feel it's excellent for housing, entertainment, and education and jobs in our area have increased by nearly 3%. When you are ready to search homes for sale McDonough GA please contact me and let me put my experience to work for you.
City Public Works
Sanitation and Recycling
Water and Sewer
Street Maintenance

Browse the Town
Shopping in McDonough
Dining in McDonough
Best Things to Do in McDonough