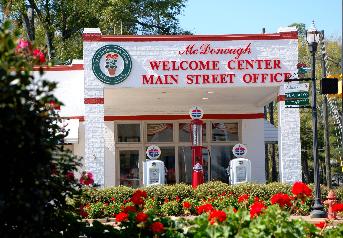 Homes for Sale McDonough GA
Homes for sale in McDonough GA and McDonough GA Real Estate located just south of Atlanta in Henry County. The active McDonough Georgia homes for sale including new home construction and photos on this real estate website are up to date and in real-time. If a home is for sale in McDonough GA and listed in the Georgia multiple listing service, you will find it here. In 2021 there were a little over 2400 homes sold at a median sales price of $305,700. You are in the right place when searching for McDonough GA homes for sale and McDonough GA real estate.
McDonough GA Homes for Sale
This real estate website offers listing details for all active homes for sale. Moreover, you can find single-family homes, ranch homes, condos and townhomes. Are you searching homes for sale in McDonough GA with a basement or new homes for sale in McDonough GA? To search for new home construction I have instructions at the bottom of my "search homes by city" page.
Origins of McDonough
McDonough is the County seat for Henry County and home to roughly 23,000 people. Furthermore, Blacksville, Flippin, Kelleytown, and Ola, are all part of unincorporated McDonough. The City of McDonough was named after naval officer Thomas MacDonough. The Creek Indian Nation were the early occupants of the area. The town's origin dates back to 1823 and built around a traditional town square design. Beautiful Historic buildings dot the McDonough square. These beautiful buildings are in the National Register of Historic Places. If you are into history, take a self-guided historical tour of McDonough.
McDonough Town Square
The Henry county courthouse is the centerpiece of downtown McDonough. The Romanesque style courthouse was built in 1897 by one of Georgia's most prolific architects. Moreover, old-fashioned charm and a relaxed pace make McDonough a great place to call home. McDonough hosts many events on the square throughout the year. The Geranium Festival attracts thousands each year. Other events include bands, movies and a Christmas Extravaganza.
McDonough GA Schools
McDonough is part of the Henry County school district for grades preschool through 12th. The County has twenty eight elementary schools, twelve middle schools, and eleven high schools. East Lake Elementary takes the top spot in McDonough, GA. School Digger ranks East Lake 196th out of 1221 Elementary schools in Georgia. Following East Lake are Timber Ridge, Rocky Creek and Ola Elementary Schools. Ola middle school is currently the highest-ranking middle school. Union Grove middle school is a close second. Union Grove high school is the highest rated in McDonough and Henry County. Ola High School claims the second spot.
Real Estate for Sale in McDonough GA
If you're relocating and looking for a diverse community, you are home. McDonough GA real estate & homes for sale offers excellent housing, education and jobs. Whether you are buying a home or selling a home you are in the right place to begin your search for homes for sale in McDonough GA. You can also search any of the other McDonough GA communities located in Henry County. or Georgia. When searching for McDonough GA real estate agents, contact Chuck Tanner! These McDonough GA homes for sale are pulled from the multiple listing service. Information is deemed reliable but not guaranteed.